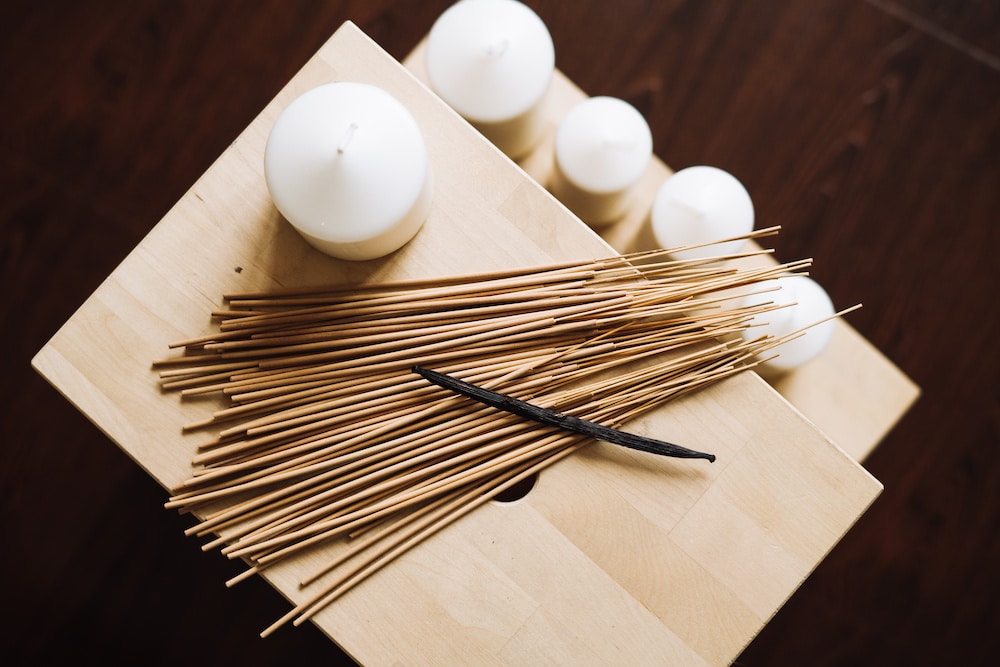 Being a fragrance nut, I'm super picky about what I allow to pass through my olfactory senses. And boring as it may sound, my favorite scent and flavor is vanilla. To me, vanilla is the base note of everything yummy (including chocolate cake). There's just something about it that's pure, calming, welcoming and delicious. It says "home" and defines all good things surrounding it.
Throughout my my quest for the perfect vanilla scent, I've come across loads of so-called "vanilla" perfumes, essential oils, candles and incense. However the majority of them don't smell yummy or like home at all, they're usually just super sweet with a side of chemicals and/or smoke.
Then one day, a friend that I was traveling with lit a stick of an incredible Japanese vanilla incense she had brought with her. I was instantly hooked! It had a nice touch of vanilla with a woodsy outdoor finish. Not only was it a very natural fragrance but it also came with a fantastic bonus - hardly any smoke at all! The incense is called "Vanilla" from the Morningstar line of incense made by Nippon Kodo (a very old company that's been manufacturing high-quality incense in Japan since 1575).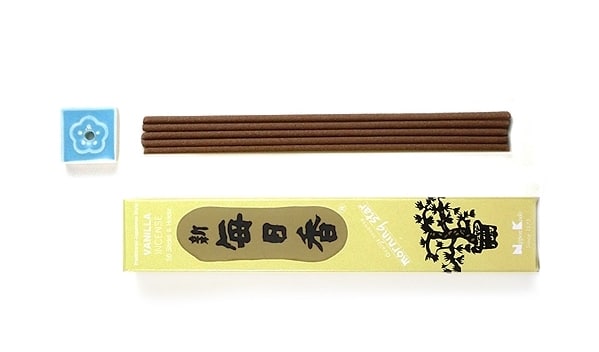 Since that trip, this vanilla incense has become my everyday burn. Two features that I especially like about these sticks are:
1) How very thin they are - 2mm diameter x 120.65mm long  (a little over 1/16" diameter x 4.75" long). I like to break them in half or even 3rds giving me more control over how much scent I want in the room. Plus, I can easily extinguish them anytime by pinching the ember (with a little spit on my fingers) without burning my fingers. You can't do that with a cone - yikes!
2) They're made of pure incense - no stick inside. Since there's no stick inside unlike other incenses, the level of smoke is minimal which allows only the clean, true fragrance to float throughout the room.
They come in two sizes: 200 stick box or a 50 stick box. Each box comes with a little tile holder for the sticks. I get mine through Amazon - great prices and quick shipping. If you're a vanilla lover like I am start with the 50 pack to see if you even like them first, but I bet you go back for the 200 - lol!
Peace.
Mirrorbee® is a participant in the Amazon Associates affiliate advertising program as well as others, which are designed to help us earn commissions. Earnings from affiliate links allows Mirrorbee to continue to grow and stay true to our mission of bringing you our favorite picks on the market.  If you have any questions or would like more information on how this works, please feel free to reach out to us directly through our Contact Page.
Hits: 100